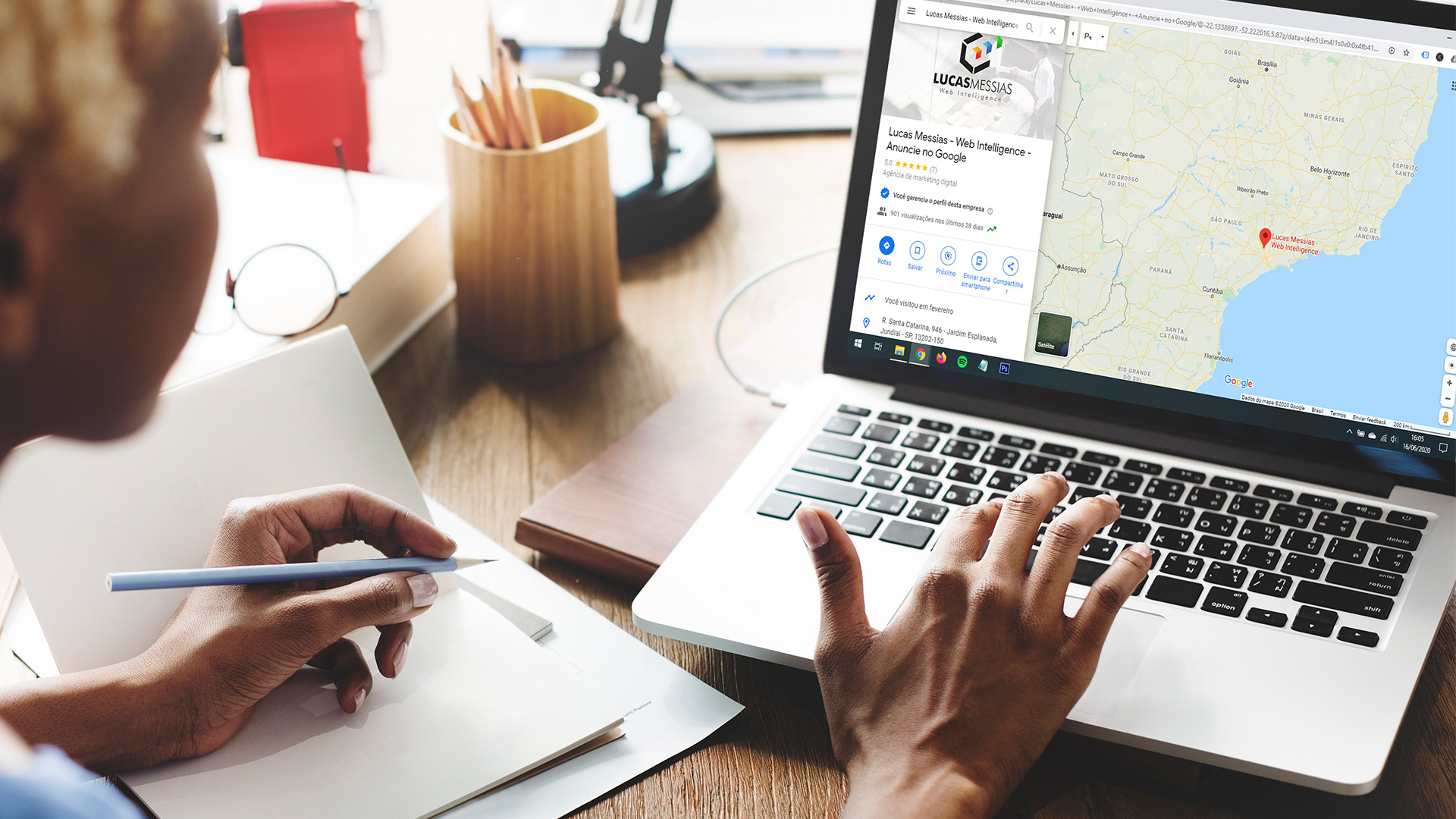 27 Sep

Google My Business – Learn How to Put Your Business on Google Map

Google My Business is a free tool from Google that allows business owners to be found more easily by consumers. Understand why and how you should use Google My Business in your strategy!

Out of 10 people who perform an internet search, 8 use Google to search for information about companies and 95% used Google in 2017 to compare deals before deciding which one to contact first. Thinking about it, nothing more logical than leveraging this strategy with the help of Google My Business. The tool, created by Google, focuses on boosting local sales through the appearance of information about the company on the result pages and also on Google Maps.
About the Tool – Google My Business
Google My Business is a Google platform on which companies and freelancers advertise their business for free in search results and on Google Maps.
The tool provides important business information to the customer, such as contact phone number, address, opening hours, volume of movement within the establishment, events that will occur and user reviews.

What are your Benefits?
Increase Online Presence: as your business will appear on the first page of Google and on Google Maps, this greatly increases your visibility, and the chance for new people to discover your business.
In addition, you can attract more consumers both locally and from other regions and states.
Interact more with the Public: the user reviews functionality allows for a closer relationship between customers and the company, in addition to helping those who are finding out about the company's reputation.
The public can give ratings about your products, services or service, as well as criticisms, ideas and opinions.
Increase Reliability: businesses verified on Google My Business have a greater chance of being trusted by customers.
More clicks: because it appears on the first page organically, the chance of people clicking increases, and when it appears on Google Maps, people will be able to request Car Totas for your company.
Measurable results: With the platform, you can access various information relevant to the company, such as how many people searched about your business, how many viewed it, how many called using the tool's phone, how many route requests were made and how many people accessed your site through it.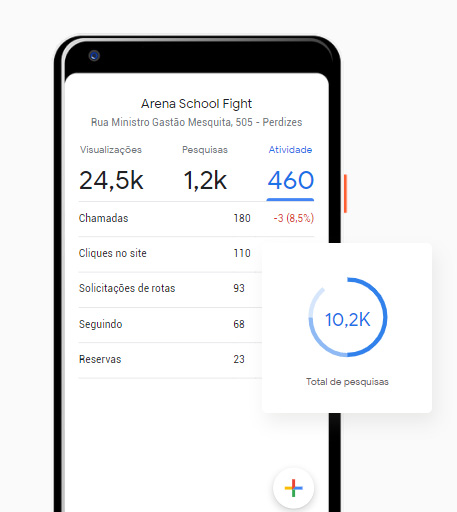 How to sign up for Google My Business?
1. Access the platform page and register
The first things to do are go to the Google My Business website and click on "Manage Now".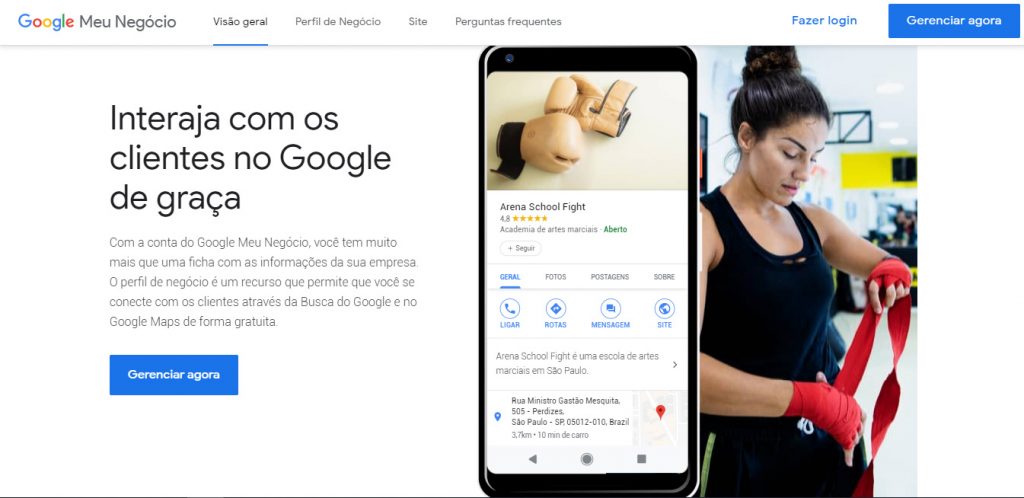 If you already have a Gmail account, you can use it to manage your location.
2. Find your Company, or Add it on Google
If you've owned a website for some time, it may be that Google automatically created a listing of your business in Google My Business. In that case, you just need to find your business and confirm that you own it.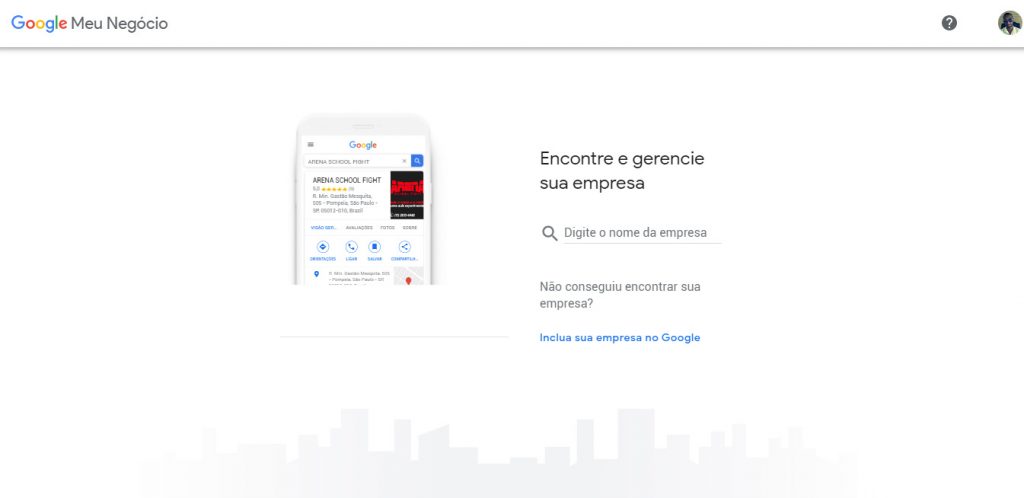 If you can't find your business, click the "Google your business" button and fill in your business name.
3. Set the category
The category is used so that google understands what type of business is yours, and if a customer is looking for a similar business in their location, Google can show yours.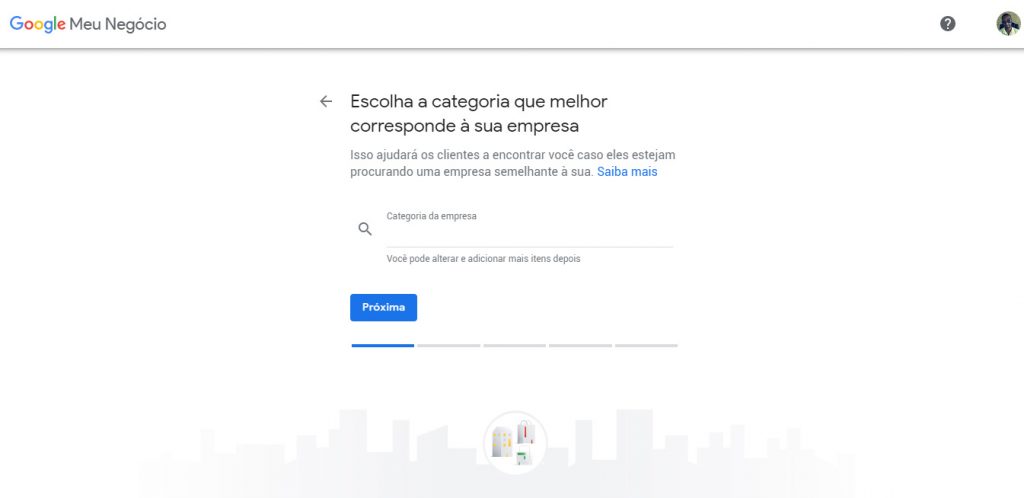 4. Choose About Location Display
Some businesses, such as stores or offices, benefit from displaying the address in Google My  Business as it makes it easier for the customer to find the business location. But some companies prefer to keep the location anonymous, so in this case, they can just choose the area they serve, without displaying the address.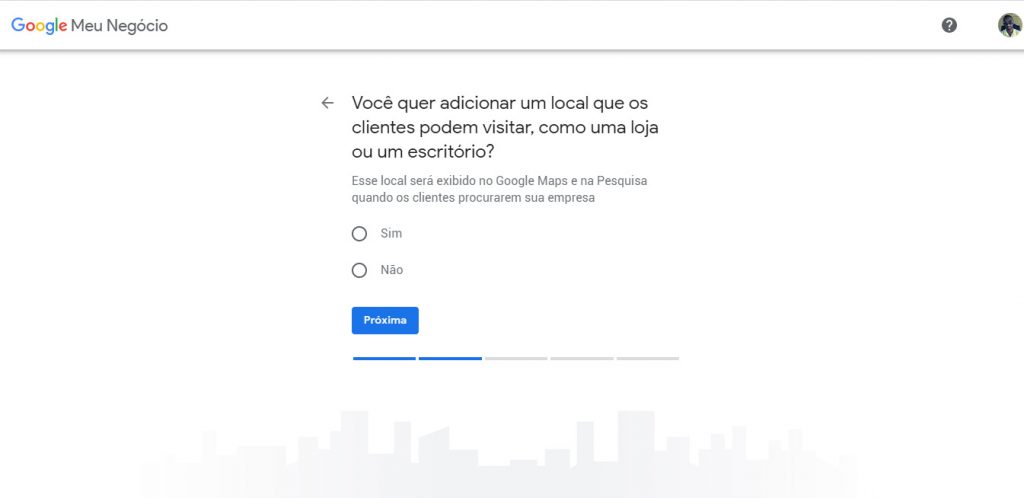 4. Contact information
On this page, you can put your contact phone number and website, if you have one. Google Meu Negócios has a free website creation tool for companies that do not have a website, which helps a lot when creating an ad on Google Ads.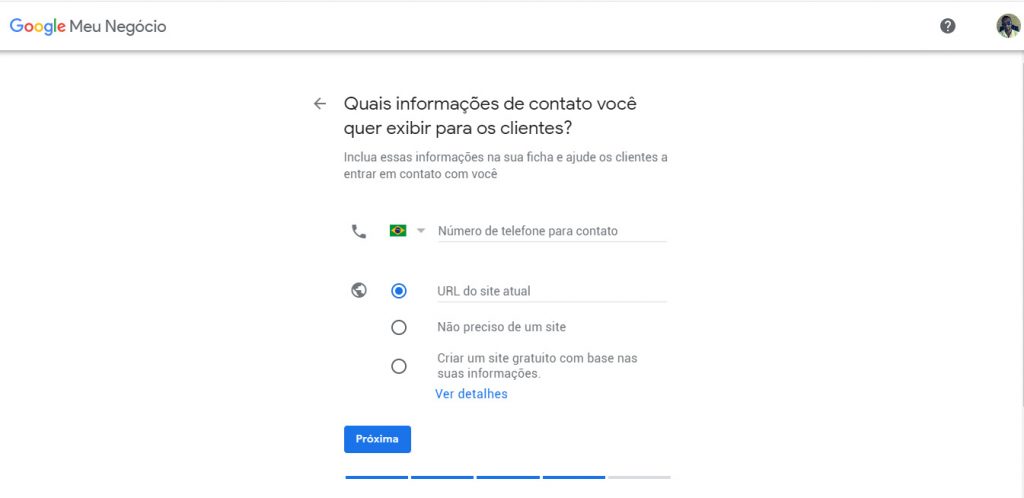 5. Complete and Manage
Ready! With all the data provided, you can now complete and proceed to your account management page.
Now, you just need to follow Google's recommendations within the management page, and fill in as much information as possible. Don't forget to include photos, your company logo and a photo of the facade, to make it easier for the user to identify the company.
Google will also ask for some form of verification that you actually own. It can be a letter sent to the address, or verification by cell phone. Follow the recommendations, and after this verification, your business will start appearing on the map and in searches.
If you have any questions, contact us..